As the most attractive destination in the Gulf of Tonkin with many fascinating experiences along the coast, Sun World Ha Long has welcomed thousands of visitors during 5 days of public holidays, from April 29 to May 3, 2023. This is not only an impressive milestone but also an exciting start to an exciting summer. In particular, the Carnival parade has brought a new life to the heritage Bay, which is a spectacular combination of music, dance and colorful shapes.
Impressive moments at Sun World during the past holiday season
Explode with emotions and experiences at Typhoon Water Park and Dragon Park 
Reopened from April 23, Typhoon Water Park is like a fun summer bell with exciting game experiences in the "giant" water world, bringing refreshing and relaxing moments for families and young people during the past holiday.
Stretching over a large campus of up to nearly 20ha and divided into 3 separate zones, Typhoon Water Park owns 12 games and extreme slide lanes. Families and babies will surely love to play forgetting the way back with the games "Magical Island Nation", "Absent-minded River", "Sun Bay" … Thrill lovers will find it hard to ignore the super-speed spiral slides of "Tropical Cyclones" or throw themselves into the giant water funnel with a slope of up to 45 degrees of "Cyclone". With a system of 20 modern games, Dragon Park will bring visitors attractive emotions every second, from adventure games such as Speedy Flying Dragon, Rage Rhinoceros, Follow the Dragon's Footprints, Pirate Ship … to fun and attractive family games such as Mysterious Journey, Magic Umbrella, Tornado Dance, Reptile Army … All of them bring you an extremely exciting play space and memorable moments with family and friends.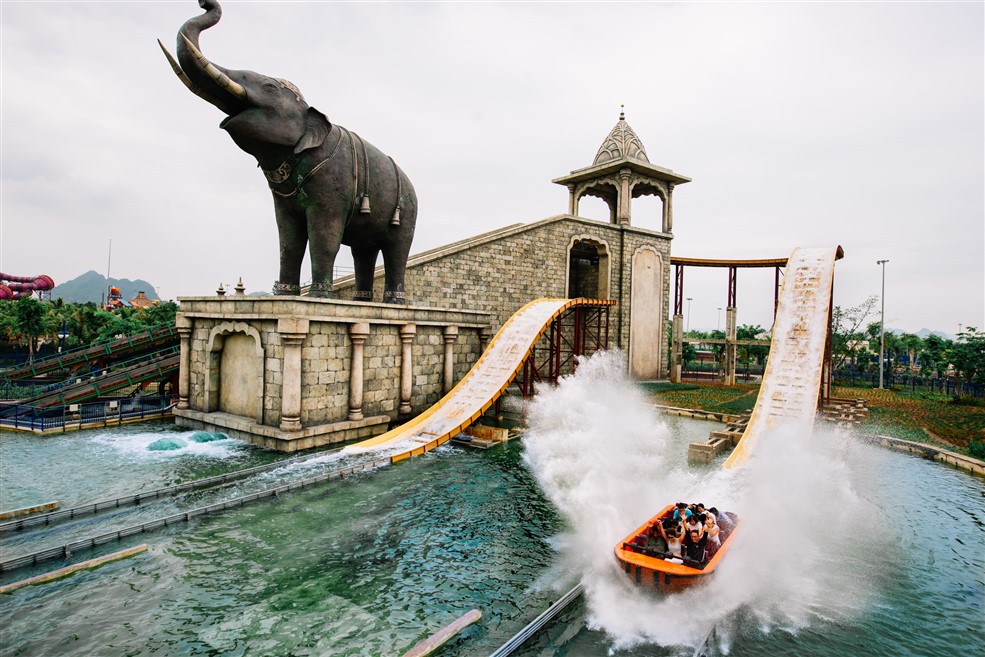 Don't forget to explore more than 20 adventure games and indoor and outdoor play areas for children. Surely this will be an adventure not to be missed because of the experience full of surprises and explosive emotions with each chase, speed or rhythmic and relaxing games.
Tons of engaging experiences of all ages
Besides the Water Park, Dragon Park and Japanese Arts and Culture Zone, visitors can enjoy endless leisure days when crossing the sea with the Queen Cable Car, watching the beauty of the Heritage Bay from above and the many colorful "puzzle pieces" on Sun Hill. Koi pond and unique hundred-year-old bonsai shapes and the bright red Koi bridge here will also give visitors beautiful check-in corners. Sun Hills also have countless fun and interesting games with a "world" of slot games, a wax museum with 53 funny statues simulating world-famous characters, a 12D cinema or an attractive Samurai slide.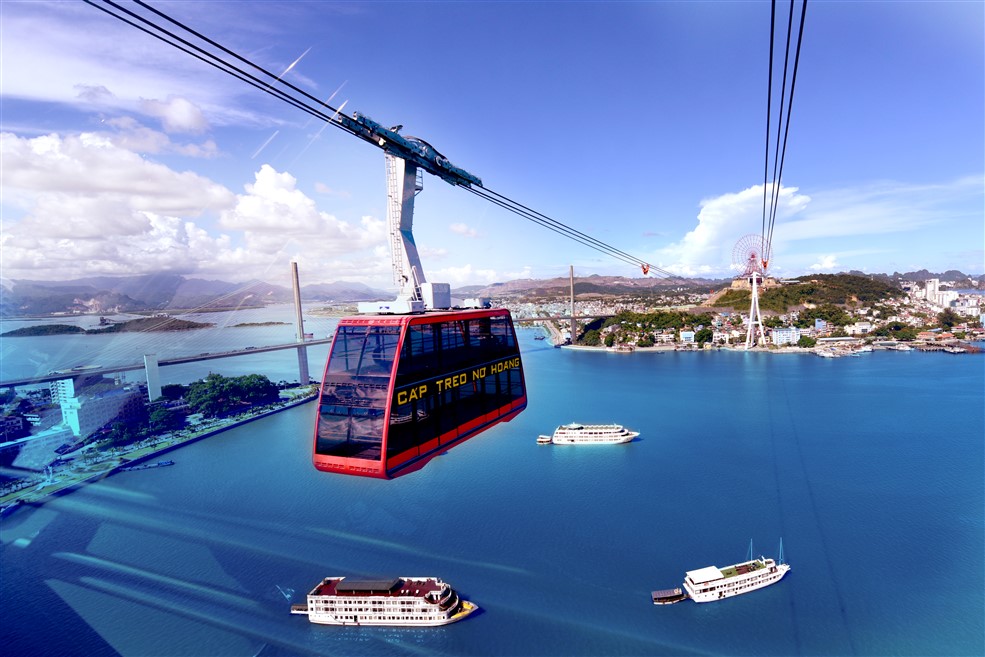 Immerse yourself in the vibrant Carnival festivities. 
Joining the joyful and bustling atmosphere of the Great Holiday across the country, Sun World Ha Long is colorful with the visit of thousands of visitors who are immersed in vibrant Carnival melodies, gorgeous costumes, hot dances of beautiful dancers. The street party gathered more than 20 talented dancers and artists, arousing the source Inspiration for summer days to explore, bringing a passionate, explosive and burning atmosphere.
Capture happy moments. 
As part of the journey of discovering and enjoying the holiday, Sun World Ha Long is extremely proud and happy to accompany visitors in moments of rest filled with joy and laughter. This is also an exciting start, signaling an endless summer with moments of travel, relaxation with family and friends in the next vacation. Following these meaningful moments, Sun World Ha Long promises to bring more unexpected and interesting experiences, to save the most impressive moments with you. Let's look forward and schedule relaxing vacations this summer at Sun World Ha Long!